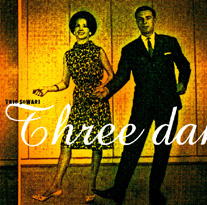 You can find a few samples (one each, some tracks incomplete due to length) from the eight Potlatch releases reviewed in my last post
here
on rapidshare.
These are crappily encoded samples (MP3 @ 128 kbs) and they are crappy because they are just samples that should give you a taste of Potlatch and push you over the edge to
support this great label

!
I don't want to rip off any artist or the label itself by posting this, rather I want to give those of you who might be interested in buying CDs a bit of an idea how the music sounds!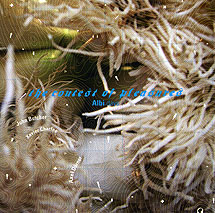 Today I finally had my Potlatch post together, and also today the five discs I ordered last weekend have arrived (superb service, nice packaging, no custom fees even though there should have been some taxes... thank you!)
The order contained:
P2398 - Flux - Fred Van Hove (2CD)
P302 - The Difference Between a Fish - Michel Doneda / Urs Leimgruber / Keith Rowe
P401 - rouge gris bruit - Sophie Agnel / Lionel Marchetti / Jérôme Noetinger
P105 - Three Dances - Trio Sowari (Phil Durrant / Bertrand Denzler / Burkhard Beins)
P205 - Albi Days - The Contest of Pleasures (John Butcher / Xavier Charles / Axel Dörner)
I'm looking forward to hearing them a lot! If I indeed get through them before June ends, I might post another round of reviews then!