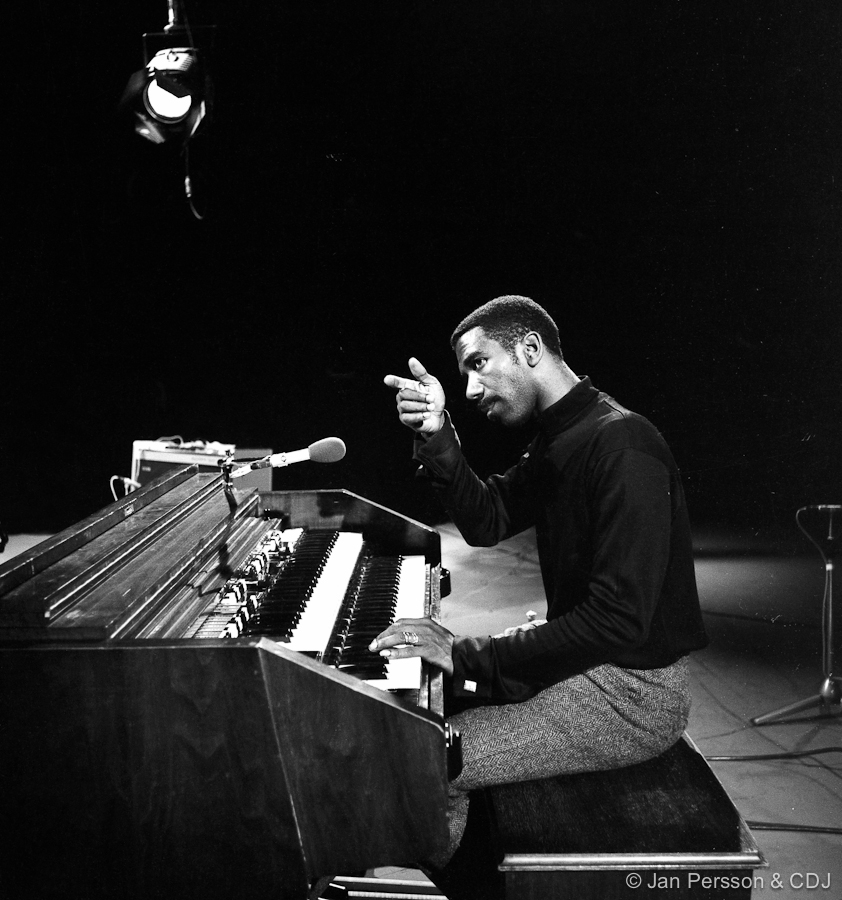 Photo by Jan Persson
Jimmy Smith Jam Session
Chicago Jazz Festival
Chicago, IL (USA)
September 5, 1981 [Saturday]
Bill Hardman - trumpet
Lou Donaldson - alto sax
Junior Cook - tenor sax
Jimmy Smith - organ
Ray Crawford - guitar
Kenny Dixon - drums
CD1/46:13
1. unknown (blues improvisation) (18:48)
2. Organ Grinder Swing (7:40)
3. Summertime (10:19)
4. unknown (blues improvisation) (9:26) [inc, fade-out]
CD2/39:12
5. Ballad Medley: Laura [LD] > My Funny Valentine [BH] > Lover Man [JC] (11:02)
6. Satin Doll (12:41)
7. Lift Every Voice and Sing (3:51)
8. The Sermon (11:38)
TT: 85:25
No lineage information, dime-seed (radio, sounds like several generations of tape/K7)
:: ubu edits (2014-03-30) ::
Lineage: FM > ? > FLAC (dime) > TLH > WAV > Cool Edit Pro > TLH > FLAC (8,asb)
Edits in Cool Edit Pro:
- left channel +3dB
- all track marks adjusted (most were too late)
- fade-in at beginning of #3 (there's a rough cut at end of #2)
- fade-in at beginning of disc 2
- deleted silence at beginning and end of discs
:: ubu notes ::
Most tunes morph into the next one, setting track markers isn't that simple, but in almost all cases, the existing marks were clearly too late, into the first bar(s) of the following title.
There's a short radio voice-over around 3:40 into #7 that suggests this originates from a live broadcast - but all other radio announcements/intros/outros were deleted.
Track 4 is incomplete, slowly fades out.